Image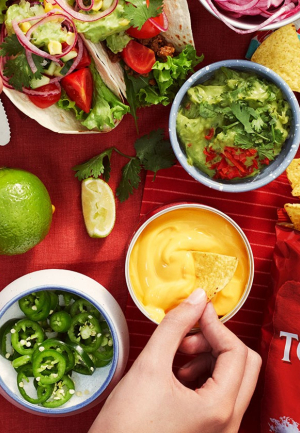 Tailored B2B EDI solution makes Paulig's back-end infrastructure meet future needs
May 31, 2023
Content sections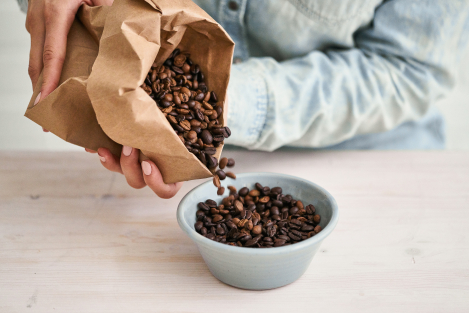 Paulig is an international company that operates well-known brands such as Paulig, Santa Maria and Risenta which offer coffee, spices, plant-based products and snacks. To renew its B2B EDI integration solution and ensure that the back-end infrastructure could meet future needs, Epical entered a collaboration with Paulig to modernize the company's operations. 
 
The collaboration, kicked off in 2019, began with the realization that Paulig's existing on-premises solution for electronic data interchange (EDI) integration struggled with current needs and would not be able to support them in the future. Transitioning the existing B2B EDI integration solution away from the legacy on-prem solution proved crucial in both streamlining daily functions and managing business-critical needs.
"From the start, we knew what we needed to achieve and what the major challenges would be. We were looking for a long-term partner with the right expertise that could support us in finding a modern alternative to our legacy on-prem solution. Our collaboration with Epical has played an important role in our journey to becoming more flexible and data-driven throughout the whole group," says Jani Iivari, Head of Data Analytics and Integrations at Paulig.
 
Bridging silos and reducing costly maintenance
At the outset, it was clear that Paulig's existing on-premises EDI solutions could no longer support the business in a sustainable way, and they also came with several additional challenges. One major issue was that the legacy solution played a big part in maintaining organizational structures that meant each group brand operated on its own platform.
Not only did this make it challenging to gain visibility of operations at group level, but the legacy solution proved a difficult obstacle to Paulig's ambitions to apply a data-driven approach throughout the organization. Maintaining and managing their EDI solution became increasingly challenging; it was resource intensive and it required unique skills that were getting increasingly hard to find.
"Legacy platforms bring a lot of challenges and difficulties to a modern and expansive organization like Paulig," says Magnus Strömer, SVP for business unit Integration at Epical. "On the one hand, repairs and upgrades take a long time compared to modern systems, and on the other, they do not support the scalability required to handle growing needs in data and performance. Our objective was to build a unified EDI solution, covering all Paulig group operations throughout Finland, Sweden, Belgium, Estonia and United Kingdom, that offers transparent monitoring and is easy to manage."
Image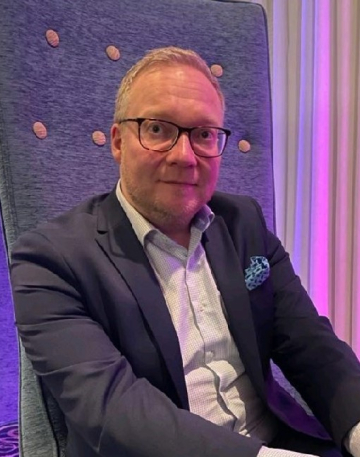 From the start, we knew what we needed to achieve and what the major challenges would be. We were looking for a long-term partner with the right expertise that could support us in finding a modern alternative to our legacy on-prem solution.
From on-premises to the cloud for increased flexibility
One major part of the journey for Paulig has been migrating their EDI integration solution from iCore On-Premise to a complete B2B platform built on Azure Integration Services. Thanks to Epical's experience and expertise in the Azure platform, the move could be made using only established standards for EDI messages, such as Edifact. The solution complements the functionality found in most enterprise resource planning (ERP) systems, but it provides greater capabilities to adapt the business logic, processes and message flows.
"If you need to expand your business or optimize your workloads in an on-premises solution, there are lots of things you need: new hardware, software updates with the right expertise, enough cooling capacity, and physical storage space. With the cloud-based Azure platform, you can avoid all of that. And that allows the business to be more flexible and efficient," Magnus Strömer at Epical continues.
The Epical team managing the transition and implementing the solution has also been dynamic and scaled to the needs, including experts from different fields, such as integration architects, integration developers, agile leads and Scrum masters.
"We don't consider Epical's consultants to be external advisors; we see them as our colleagues and as a core part of our team. Without that, we would never have been able to build such a close collaboration," says Jani Iivari at Paulig.
 
B2B EDI integration solution that can handle future business requirements
The solution implemented during Paulig's collaboration with Epical has resulted in several tangible improvements. Moving away from their maintenance-heavy legacy systems has given the organization access to swift, reliable and dynamic scaling of both services and resources, and has also provided the benefit that Paulig will not be bound to pay the license fees commonly associated with conventional off-the-shelf products.
In addition, thanks to the custom-built B2B EDI integration solution, future growth will require no additional investments in new hardware or in extending the surrounding infrastructure. It also offers the functionality needed to meet the needs of the end users, and it lays a foundation that will enable Paulig to seamlessly expand the business with new customers.
 
A better basis for business-critical decisions 
The previous on-premises solutions split group activities into separate divisions. With the new cloud-based integration platform, all brands in the Paulig group have access to a unified, common solution that offers easy access to business-critical data and, at the same time, allows for easy, frictionless sharing of assets between the different brands in the group.
The Azure integration platform has also been instrumental in the implementation of new services and tools that have improved efficiency and visibility throughout the organization. It has enabled the implementation of modern dashboards and workbooks, giving a quick-glance overview of operations and uniform in-depth monitoring, and generally serving the business with high-quality data to provide a better basis for business-critical decisions.
"One very tangible result of migrating to a modern integration platform is that we have been able to close an entire data center. In addition to the obvious cost savings, this leads to environmental gains. It also tells us that the future is in the cloud and in the flexible payment models offered, in which you only pay for what you actually use," Jani Iivari at Paulig concludes.