Image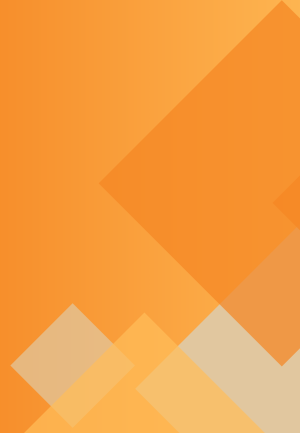 RPA, Robotic process automation
Content sections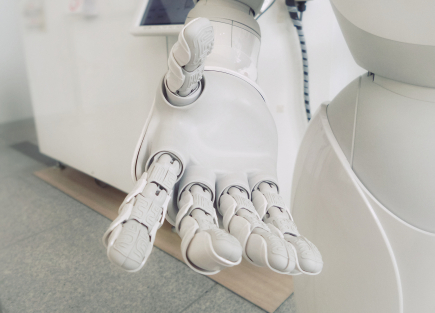 RPA serves as your digital co-worker
Think of it as your personal, digital co-worker who takes care of your manual tasks while you focus on using your expertise to create more value. Whether it is transferring information between systems, spreadsheets or reporting tools, you can automate the bulk of your manual processes to improve efficiency.
By using image recognition, machine learning and other state-of-the-art tools, you end up with a system that intelligently replicates human behavior. At its most efficient, you will be looking at five people managing what 50 people used to – in a fraction of the time.
Within your organization, how many hours per month would you set free if you automated large parts of your invoice management or other repetitive and rule-based tasks? With today's technology in robotic process automation (RPA), there is a lot of time to save and can give your employees the opportunity to focus on more value-creating work instead of repetitive and monotonous tasks.
 
Automation processes built and run for your digital transformation
At Epical, we support your business' RPA and automation development through different types of process automation services linked to information management and value creation. We have extensive experience of how to model, plan, implement and run automation together with integration platforms, business intelligence as well as analytics tools. We know how to operate your processes efficiently, locally or in the cloud, in a safe and operational manner.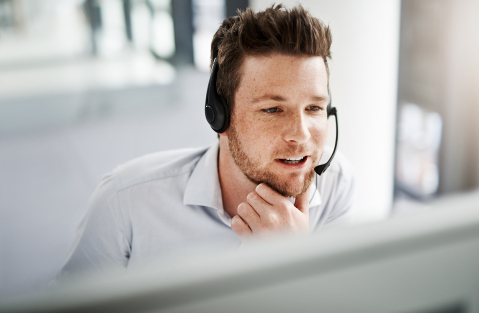 What's in it for your business?
Using RPA as your digital co-worker can also serve as support for your staff in times of longer sick leave or parental leave. During these times, routine administrative tasks for regular staff often increase and you take in a substitute to fill the gap in the crew. These are periods that will always appear - typically when the timing is the worst. A substitute can definitely do the job, but it is time-consuming to hire new staff in all routines.
With the support of Epical's RPA experts, you can reduce workload and increase the possibility to:
create time for competence development
Through further training in the management of systems for employees, additional work due to the human factor can be minimized. Correcting errors and mistakes can often take twice as long as the task itself. Education also takes time, of course - time that can be freed up thanks to RPA, while eliminating monotonous elements.
 
create time for business development
Quality work by improving the processes that are in place today. Are all functions as efficient as possible - what have we learned? There is often a lot that can be done in a smoother - and smarter - way, but rarely time to implement the changes that are needed.
 
create order in the systems
Clean the systems and create order. This especially applies to companies with a long history or that have grown rapidly. All companies feel good about taking inventory of their systems and rethinking how best to achieve their goals in the tools - but few have the time to actually do so.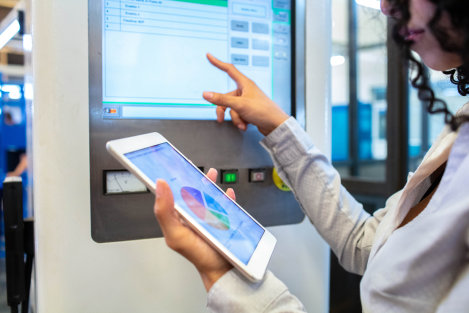 RPA and AI solutions make your business smarter
The software robot performs simple, repetitive tasks. It can help a person, for example, with bookkeeping or financial reporting activities. However, it does not perform well in the activities where classification of information or business decision-making is needed. Artificial intelligence can be taught to recognize keywords, patterns or images and make predictions about the correct classifications that will help the robot to process such activities that would otherwise require human hands and eyes to help.
The robot and the AI can also process customer feedback, in which case the AI analyses the sentiment and tone of the feedback given and ranks it as negative or positive. Based on this, the customer can quickly receive an automated answer to feedback. In the process, the detected sentiment and tone used by the customer has been considered and the best suitable response to it has been selected - while in the background, a support process has been started to fix the possible issue.
So rather than merely generally praising the customer for the feedback given, we have communicated with a more suitable answer and activated the corrective actions as well. The process itself may not change a lot, but the customer experience will improve considerably.
How to get started with RPA
The first step is to find out what you can automate and where your biggest potential for automation lies. When considering the introduction of robotics and automation, it is a good idea to start by thinking on a unit-by-unit basis what such tasks are and whether they could be outsourced to a robot.
With the help of Epical's RPA team, you will gain the understanding required to be able to effectively take on the support of RPA as a tool. Together we go through the processes that you would like to automate during an RPA Discovery Workshop where we identify the processes that benefit most from a digital assistant. Then we put together an action plan and report that describes how RPA could be used in your organization.
Of course, we are the partner with the experience and skills to implement the identified actions as well as build and run the automation processes within your company.
 
An investment for the future
The software robot pays for itself in about half a year, and the robots are quickly put into production. Robotic solutions can also be implemented with open source - its advantages include speed, cost-effectiveness and scalability.
If the RPA project is implemented on its own, there must be IT experts in the house who know software development. If your own IT department is small and you want to focus your resources on other things, robotics as a service could be the right solution for your company.
Let us be your long-term business partner, supporting your company in making the right decisions and growing strategically in an environment that calls for agility.