Image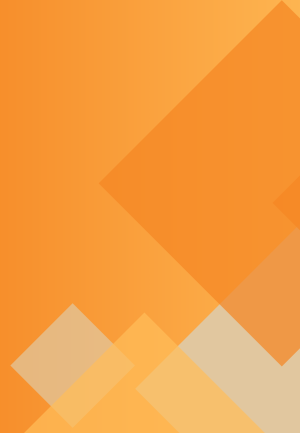 Content sections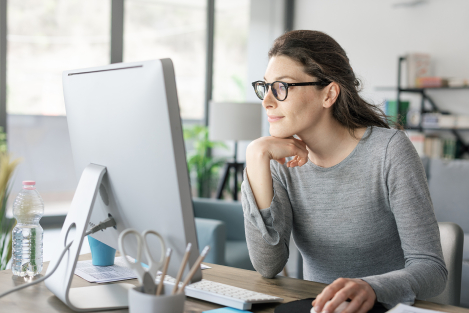 Many of today's business structures, regardless of industry or size, are facing a digital revolution. To succeed in this journey, it is of utmost importance to create security for digital businesses. Employees, partners and customers all connect and interact at a high pace to exchange data and create value. Our experts at Epical will ensure that you can make that journey without losing pace or sacrificing security – we are all about creating digital trust.
 
What's in it for your business?
We have a long history of delivering identity and access solutions to a large number of customers. Experience and proven methods are our key assets. Whether you are looking for an Identity and Management (IAM) platform, a solution for secure Access control or an Identity Governance and Administration (IGA) architecture, Epical is the partner for your needs. With the focus on our customers' core business, we assist you in securing two of your most valuable assets: your data and your users.
Utilizing our best practice concepts and governance models, we make sure that our advice and solutions are sustainable and create a secure environment for your digital identity management. We collect and visualize relevant identity data, as well as build and run digital identity solutions.
To ensure that we create value over time, we offer you Epical's long and vast experience compiled in our methodology for creating tailored digital identity solutions. With this approach, we are helping your business on its digital journey – maximizing the value of digital identities and data.
Digital identity in a hybrid environment
Customers' data are often spread over several systems. Having user accounts and application data in your own datacenter and in a cloud service or two can involve challenges, e.g. creating a structured and secure environment without losing speed and agility. We at Epical are a leading partner in creating a secure architecture around digital identity.
IAM
Identity and Access Management secures your users' digital identity and related privileges.
Access control
Protects your valuable data and makes sure that you don't lose pace in the digital world.
IGA
Identity Governance and Administration gives your core business the possibility to generate more value and still be compliant and secure.
Identity and Access Management (IAM) – a foundation for a secure business
Identity and Access Management is a vital cornerstone to protect sensitive business data and systems. Together with Access control, as well as Identity Governance and Administration (IGA), it forms the core of a digital identity solution.
With IAM, we set focus on both processes and the technologies that support the three main events – joiner, mover and leaver – of your digital identity. This is crucial, not the least for a successful onboarding and offboarding strategy.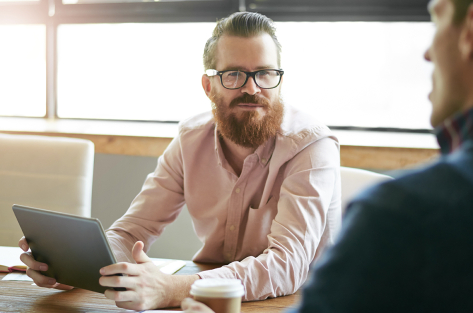 Protecting data with Access control and authentication
Access control and authentication are key components within data security and digital identity. These are tools to guarantee that users are who they say they are and to make sure that your users have the appropriate access to company data and applications.
Securing a company's data can be a challenging task, and in the hybrid world with application and data in multiple places it's even more complex. However, compliance in one area does not mean you are totally secure. When was the last time you assessed your cybersecurity maturity level? Together with you, we develop seamless solutions that enable your users to reach the needed resources without hassle or risking security breaches.
Identity Governance and Administration (IGA) visualizes access rights
Within digital identity, Identity Governance and Administration is closest to your core business. It focuses on giving your business owners and system users a single pane of glass to see into the systems handling Identity and Access Management as well as Access control.
Identity Governance and Administration tools give visibility and put the power of decision-making into the hands of the end users and managers. This is key for managing a complex world of identities, applications, entitlements and data, and can be seen as an overlay on top of your infrastructure architecture and diversity of applications.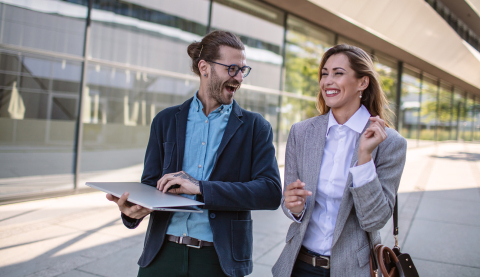 New technology creates new rules in the digital era
Digital identity is a concept that spans over several different areas. In a fast-paced world, new technologies are constantly being added. For example, the development of Internet of Things (IoT) solutions changes the rules of the game. When things are connected and become part of the data flows in digital businesses, we must also include them in our solutions.
In order to always be agile and ensure the best possible solution for your digital identity processes, Epical is platform agnostic and we can apply any technology available. This means that we are not limited to specific manufacturers or products and can make sure that your requirements and goals will always be supported by our solutions.
We are friends and partners with leading providers in the market. Together we develop a seamless and secure digital environment for your company and create digital trust.