Image
First section media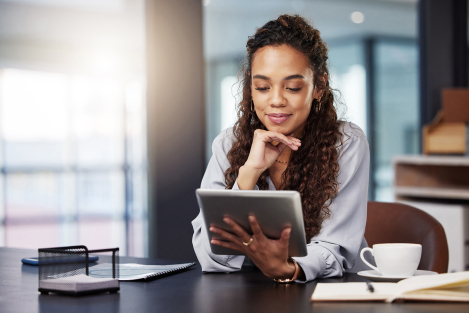 Data is about business value
Data & analytics
Service area icon

First section text
The data produced by the everyday activities of your organization can be worth more than gold – but only if you know what to do with it. Raw source data is just the first step on the road to value, and requires combining, refining and analyzing before you transform into information and onwards to wisdom and true business benefit.
Our about 500 experts are in a perfect position to support you in making the most value out of your data. Whether your challenges are within data engineering, data management or data analytics – or something in between – we will help you to achieve your goals..
 
Take a systematic approach to data
You might recognize these scenarios: your data is scattered in multiple places, unavailable when you need it the most. You cannot be sure the data is reliable, or struggle to combine it. Complying with data management regulations requires a lot of effort. The ownership of the data might be unclear, too. Yet you know that there is information in it that needs to be dug out if you want to increase the value of your operations.
Let us build a smart data management architecture for you and shift the focus from data challenges to business opportunities. We naturally make sure that the integration and migration of your data from the various systems that contain the information do not compete with each other.
Integration of your company's data in data warehouses and data lakes from multiple sources, systematically and centrally, results in, for example:
one common source of data
unified definitions
improved data quality
faster access
effortless integration and
a starting point to refine the data for increased value.
Content sections
Epical has played a significant role in our digital transformation journey and is a self-evident part of our success with eBerry and with the work done by the Nordic Integration Platform team.
Put your data to work with Epical
We are the right people to dive into your data and use it in a way that benefits you the most. We provide you with the best practices on data management – but we do not stop there. We also build the data management systems and processes you need to realize your plans. We work transparently, sharing our knowledge with our customers.
With your needs and challenges in focus, we use market leading vendor tools and have close relations and cooperation models with major technology vendors such as: TIBCO, Microsoft, AWS, IBM, Informatica, Microfocus and Idera.
We are a proud strategic partner to TIBCO and an exclusive reseller of TIBCO solutions in the Nordic and Baltic countries. TIBCO is a leading software provider in integration and data management software. The product offering covers, for instance, world class multi domain MDM (TIBCO EBX), Data virtualization (TIBCO Data Virtualization), Data science (TIBCO Data Science), Data visualization and Analytics (TIBCO Spotfire). 
We are at home with leading technologies: with a focus on cloud solutions, we have an exhaustive range of services to ensure you end up with information that you can use to make educated decisions. And not just information: when information from various sources is teamed up with real life experiences, you get wisdom and insight to be a frontrunner in your field.
 
Data is your newest asset – let analytics unlock its value
We exist to help your data-driven organization reap the full advantages of digital. Applying business intelligence and planning solutions allows you to make more accurate forecasts, but more than that: it allows you to uncover patterns that you did not even know existed. To give an example, a real estate business might see the changes in maintenance costs and can dig deeper into the data to figure out why.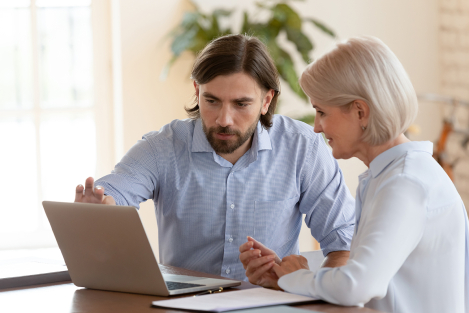 Analytics solutions maximize your business impact
Building solutions based on data warehouse and analytical master data is a natural part of what we do. Our data and analytics solutions help maximize your business operations to make them run smoothly and successfully – and ensures that your master data is of the highest quality. The combination of smart analytics and the right data management let your employees make better decisions by being able to trust the data and easily use it. This lowers risks and enables faster decision-making.
Our experts within AI and analytics help you create new and sustainable opportunities for your company's growth. We do this by bringing out the best of your data and helping you build analytical environments and tools, which serve all the necessary roles in your organization. By automating processes and creating new, innovative services, you will also be able to be agile and stay relevant in your market today and in the future.
 
The future of data
The tools used to manage, refine and analyze data are developing at breakneck speed - no wonder if you feel the need for a trustworthy guide. We see that primary and secondary uses of data are blending together, and there will be more opportunities to utilize data directly as a self-service, skipping reporting tools altogether.
New applications will make managing data easier, and higher-level integration platforms will help to connect different systems. The ability to offer customers data for example for benchmarking is already valuable, but the market for data will only continue to grow.
Partners
Have a look at our partners
Text
We work with a broad range of partners to enable your digital transformation.
Image