Enfo's consulting business to be rebranded as Epical – Enfo announces new corporate structure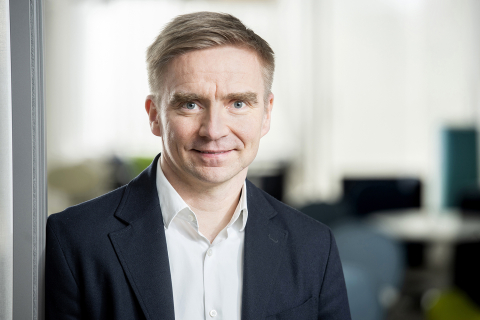 May 29, 2023
Separation of businesses creates stronger conditions for profitability and growth.
Enfo will adopt a new corporate structure. As of June 1, 2023, Enfo Oyj will consist of two independent businesses: Enfo's consulting business will be rebranded as Epical, and its IT Services business will continue to operate under the Enfo brand. The new structure will be implemented instead of executing the partial demerger announced in November 29, 2022, while supporting the original separation strategy.
Epical will be a pure-play data consultancy with services and expertise to support and enable the management, utilization and protection of customers' data. It will consist of Enfo Oyj's current consultancy businesses in the areas of data & analytics, integrations, digital trust, digital services and products, as well as business applications. The company Epical will be a subsidiary of Enfo Oyj and operate in Finland and Sweden. Mikko Valorinta, CEO of Enfo Oyj, will also serve as the CEO of Epical.
IT Services business will continue developing its comprehensive IT outsourcing services offering with focus on security and cloud services. It will consist of Enfo Oyj's current Care & Data Platforms IT Services business area, which encompasses platform services (both private & public cloud and data center), end user services and business support services. IT Services operates in Finland and will be headed by Nina Annila, EVP, IT Services.
Both entities will encompass the same business areas as they would have if the planned demerger had been carried out.
The new corporate structure is expected to generate the same benefits as the previously planned demerger:
Sharpen the focus of both businesses.
Enable both businesses to serve the needs of their customers even better.
Make both businesses more attractive for customers, existing employees, and future talents.
Make it easier to expand shareholder base and raise new capital.
"I am very excited about our journey ahead and approaching Epical's and Enfo's customers with an even stronger and focused offering. The separation of our consulting and IT Services areas into two independent businesses, operating under separate brands, will sharpen the positioning of both businesses and create stronger conditions for their profitability and growth," says Mikko Valorinta, CEO of Enfo Oyj and CEO of Epical as of June 1, 2023.
"Our consulting business, rebranded as Epical, will be a Nordic data consultancy company with the purpose of helping to build a future everyone can trust. Data and trust are vital in the age of AI. Building and maintaining trust in digital environments paves the way for responsible and beneficial integration of, for instance, AI technologies into businesses and people's lives. We see responsible use of data as a powerful tool for creating positive change in the world, helping us solve some of our most pressing problems for our customers and the society around us," Valorinta continues.
"We believe that the new corporate structure and separation of businesses will enable the development of both businesses more efficiently in line with their own interests. There is considerable expertise and potential in both Enfo's IT services and consulting businesses, and we see opportunities to develop their shareholder value," says Anssi Lehikoinen, CEO of Osuuskunta KPY, the main shareholder of Enfo Oyj. "In accordance with its ownership policy, KPY also continues to look for business and ownership partners for both businesses to strengthen their profitable growth," Lehikoinen continues.
Based on the overall evaluation of Enfo Oyj's Board of Directors, the new corporate structure is the most functional approach to carry out the separation of Enfo's two businesses. Considering the current sentiment in the global financial market and taking into account Enfo's financing position, the new company structure will also offer a more financially secure organizational setup for Enfo than the demerger.
The new corporate structure will not have any immediate effects on customers of Enfo's IT Services or consulting businesses, or the services provided by them. The businesses will continue close co-operation in serving their existing and future customers. Current Enfo Oyj personnel, including support functions, will be divided into the two businesses according to the original demerger plan. 
Further information:
Contact persons
Mikko Valorinta
CEO
Media contact
Stina Thor, Sr. Communications Manager
Tel: +46 70 214 3324
Email: stina.thor@enfogroup.com