Image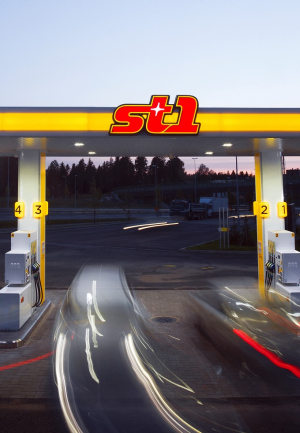 The cloud-based data warehouse and reporting solution built by Epical supports St1's decision-making
May 30, 2023
Content sections
St1 is a dynamic company that actively develops its business. The cloud-based data warehouse and reporting solution built by Enfo provides a 360° view of business operations and supports the company in decision-making. Epical is today a subsidiary of Enfo.
 
St1 and Enfo have been collaborating since 2015, when Enfo began building the company's first data warehouse. Since 1 June 2023, Enfo's consulting business is a subsidiary under the name of Epical. St1 is a very cloud-oriented company, so it was clear from the beginning that the data warehouse and reporting solution would be cloud-based and would use the most modern technology possible.
The solution is of great importance for St1's business operations. The data warehouse is used for traditional business monitoring and measuring, as well as for supporting business decisions.
"We want to provide business operations with data aggregated from different source systems. Much of this data would not be available for the business without a data warehouse. The availability of this data provides business operations with better opportunities to make decisions, implement operational monitoring and reconciliation, and locate problem areas in order to support development," describes Suvi Sorvakko, Information Architect at St1.
Today, Epical is also responsible for recording the receipt data of St1's online store purchases and mobile refueling in almost real time. This is an important operational solution, as it allows to implement the legal obligation to provide receipts.
 
An enduring and scalable data warehouse
St1 has changed during the collaboration, as the company has acquired new businesses and expanded geographically. Today, St1 operates in Finland, Norway, and Sweden, and this international dimension is also reflected in its operational activities.
The data warehouse and its purpose have changed as new perspectives have come along. The solution has endured over time, and it has proven highly scalable in response to St1's changing data needs.
"New content has been entered into the data warehouse. Reporting and measuring have been developed, and components have been replaced. The whole entity is extensive and covers more than 50 data streams from several different source systems," says Sorvakko.
"The solution brings all parties and different systems together. When St1's business operations require a 360° perspective, it comes from the data warehouse," explains Marina Berglund, Delivery Manager at Epical.
Technology has developed during the long-term collaboration. St1's philosophy has highlighted continuous development instead of sticking to the acquired solution until support ends.
"Epical's experts have been able to recommend how to develop the environment. We have listened to them when the components have been replaced," says Sorvakko.
 
Flexible collaboration with a down-to-earth mentality
According to Sorvakko, the collaboration with Epical has been functional and flexible. This is necessary in a business where big changes may come suddenly. "Epical has always allocated experts very quickly, and we have always been provided with the requested resources," Sorvakko elaborates.
Image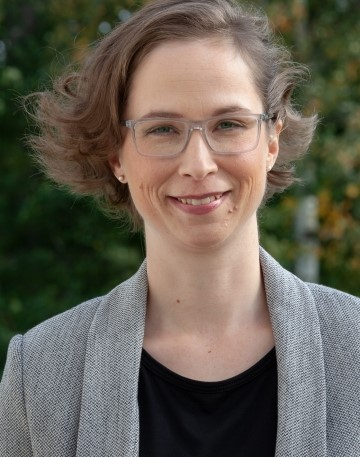 The trust between St1 and Epical has grown strong over the years. The collaboration is open and flexible.
St1 is happy to hear fresh ideas about new technologies, although they are not afraid to say if an idea is not relevant. Development work is done with a down-to-earth mentality.
 
During the companies' enduring collaboration, there have also been challenges. "From time to time, there can be challenges in the environment. In these situations, we do not look for a culprit, but for the solution. Everyone tries to help. Situations are resolved, and we learn from the challenges through collaboration," says Berglund.
 
St1 values the fact that some of Epical's experts have known the company for a long time. The operating environment is complex and vast, so it takes time to get familiarized with it. Continuity is therefore important.
 
"Epical's experts know our data content in great detail and know how to validate data, which is very valuable to us. They not only technically implement solutions, but also look at the content produced by the source system. This data is not always coherent and may contain flaws and gaps. We have received very valuable insight from Epical on clarifying data issues at the source," Sorvakko praises.
 
St1 Nordic Oy is an energy group whose vision is to be a leading producer and seller of CO2-friendly energy. The group researches and develops economically profitable and environmentally sustainable energy solutions. St1 focuses on fuel marketing, oil refining, and renewable energy solutions such as advanced biofuels and industrial wind power. The group has a total of 1,290 St1 and Shell fuel stations and refueling points in Finland, Sweden, and Norway. St1's head office is in Helsinki. The group employs more than 1,200 people. www.st1.com
Image: Outin kuvat